Meet the new Clover Go
You don't just go to work every day. You get after it—wherever work takes you. But there's one thing you need every day: a way to take payments when you're not sitting still.
So whether you're running around your store or tend to take matters into the field, Clover Go Contactless Reader is your go-to POS for secure credit card swipes, dips and taps like Apple Pay®, Samsung Pay™ and Android Pay™. It also offers many of the same industrial strength payment capabilities and the security as our larger Clover devices. Just provide your own smartphone or tablet and a free hand.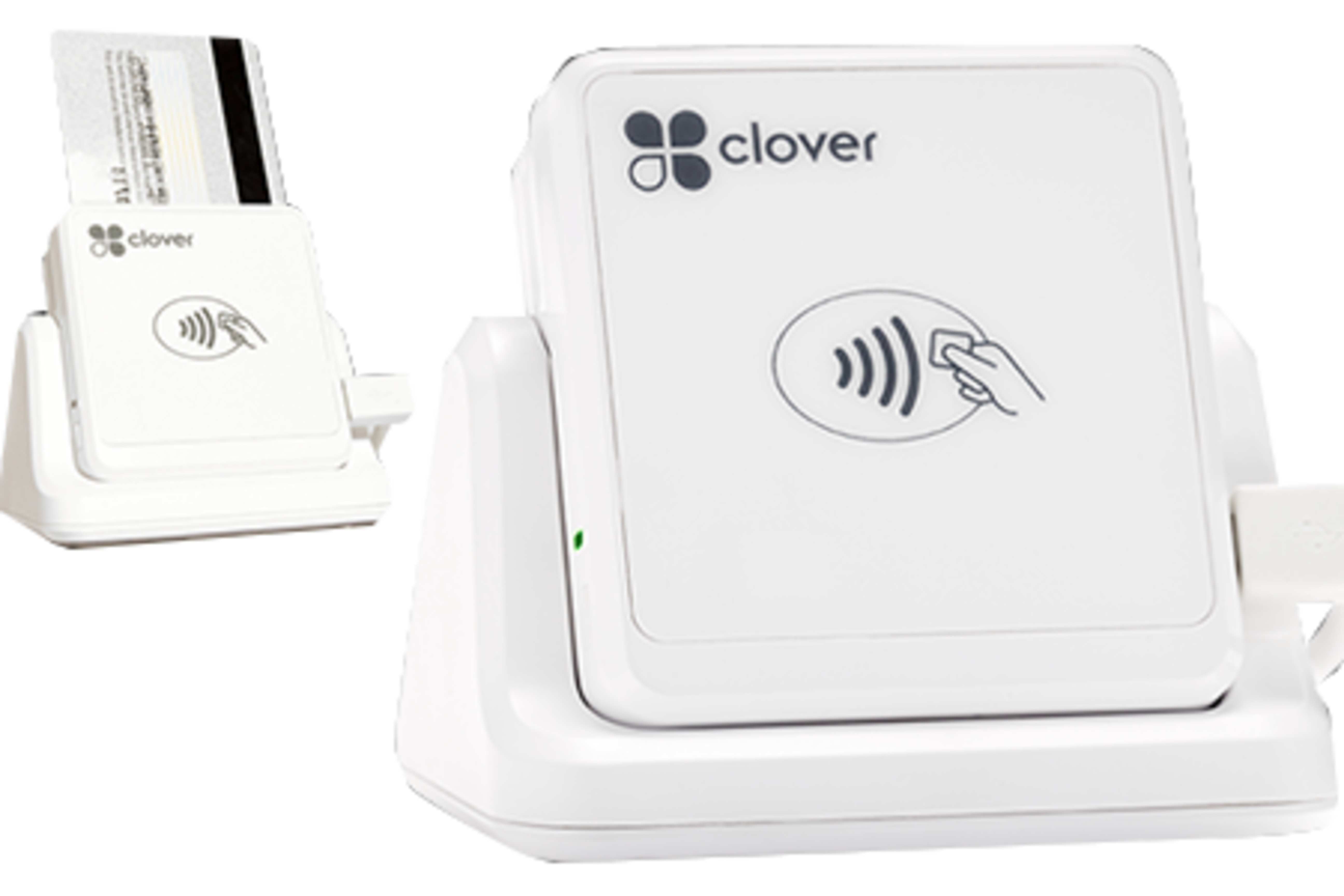 Tap. Swipe. Dip. Repeat.
No matter how your customer is paying — EMV® chip, swipe, or with their mobile device, Clover Go can take it.
Always connected
Clover Go works together with other Clover devices. Open an order from any other Clover POS and close it out on your Clover Go.
Your business on the go
This tiny device is packed with possibility. With the Clover Go solution you get intuitive reporting on sales activity, business insights and more.
Features
Connect Wirelessly
The new Clover Go pairs with your mobile device through a Bluetooth® connection making it fully compatible with the new iPhone 7.
End to End Security
From the moment a card is accepted, all the way through the transaction process, you and your customers data is protected.
Tips & Taxes
Set custom percentage amounts for tips and create multiple tax rates for the things you sell.
Paperless Receipts
Customers want it their way, right down to the receipt. With Clover Go, you can email or text receipts to them.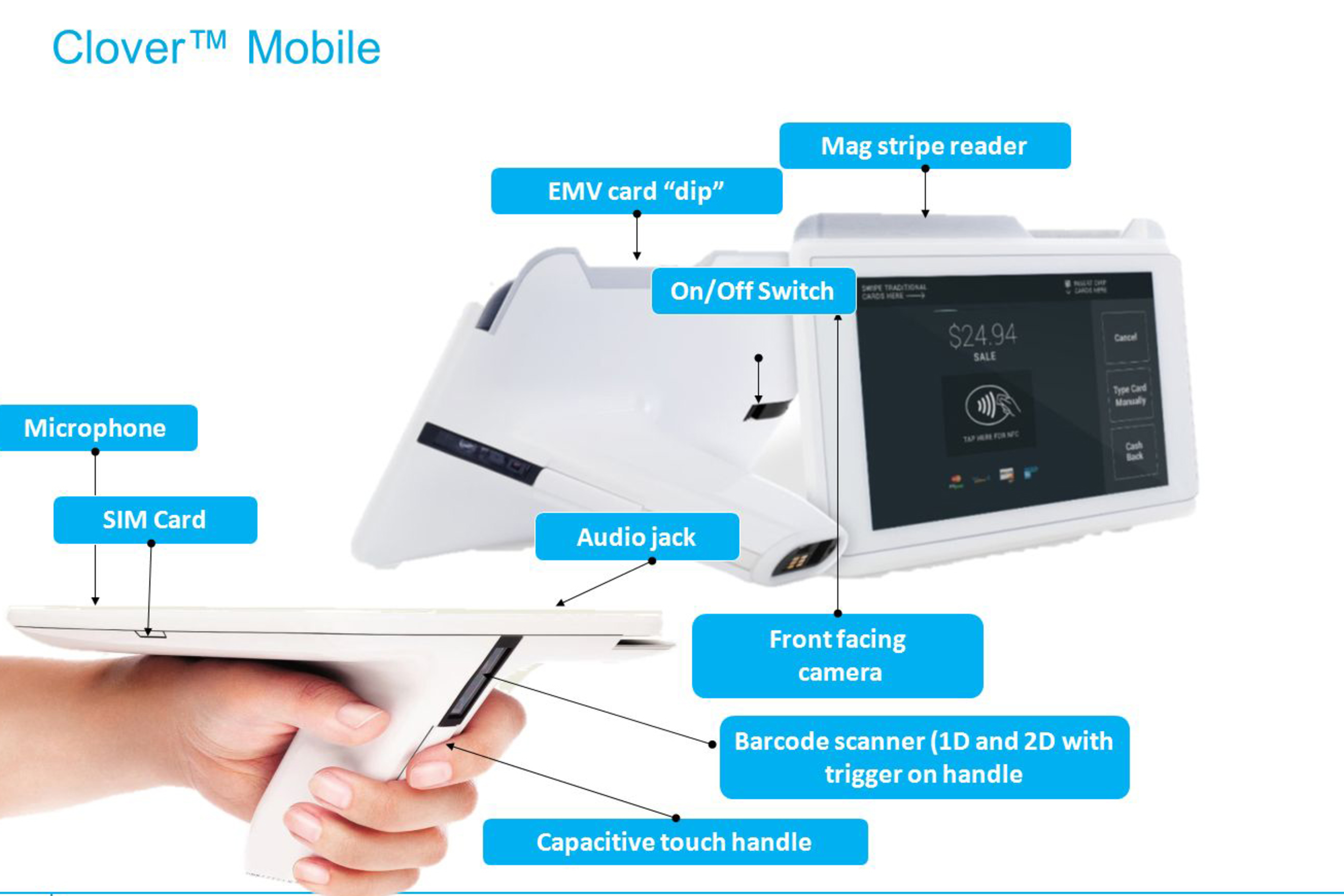 Clover Mobile · A portable POS
Out of the box, it offers swipe, EMV chip and contactless payments like Apple Pay. And it only gets better from there.
Work the floor, bust the line, or take your business on the road. There are many features, including a built in camera, barcode scanner, microphone, SIM card, and stand for the counter top, just to name a few.
Swipe & EMV Chip
The Clover Mobile is as powerful as it is sleek. The lightweight footprint won't hog your counter space, or any work space for that matter. Add a stand and let it sit on your counter as your POS that moves with you.
Encryption
Want a basic terminal? Maybe something that gives you more options? The Mobile can do both. Just add more POS components and capabilities as needed, like employee time clock, customer tracking, and more.
Mobile OS Supported
Customize your Clover Mobile with do-it-all apps for accounting, inventory, marketing, gift cards and whatever else your business needs.